The official SEUS 2017 field season started on February 1st and ended on the 20th. A lot happened – and didn't happen – over the 20 days I spent in Fernandina beach, Florida.  I was over the moon knowing that was about to see North Atlantic right whales; but I was also very anxious as I knew I would be around people I've never met, doing something that I had never done before but dreamed of doing since I started working with marine mammals – tagging whales. Moreover, while this was my first tag operation, the field team I was being added to has been tagging all sorts of whales all over the world for at least 6 years. Pretty intimidating, right? Well, I had a great time with the field team (on board and on land) and learned A LOT with everyone. Sadly, despite all effort, we only found one mother-calf pair. But mum and calf were very cooperative and we successfully deployed the tag after the first attempt.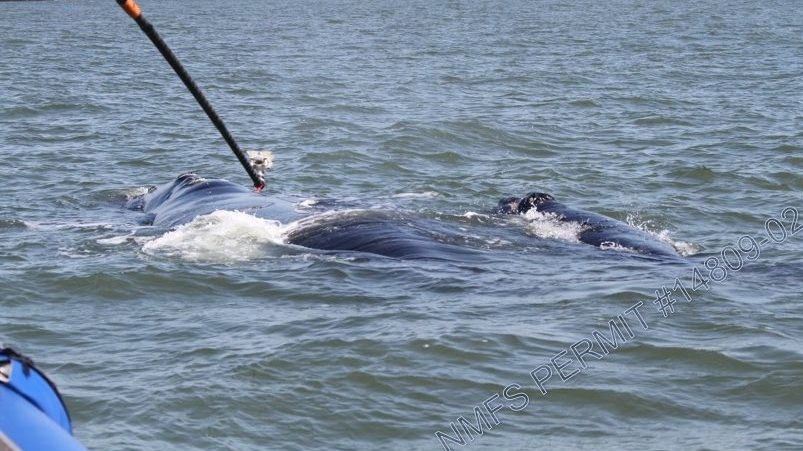 NARW mother-calf pair at SEUS area. Successful tag deployment attempt on mum. Photo by Susan Parks.  
We were all very satisfied with the deployment, and hopping for more interesting information about our target species. However, on tag-recovery day, an unexpected turn of events: it turns out the calf might have crushed the tag and therefore we might never have access to the one single 2017 SEUS DTag data…
It is like they say: whale happens.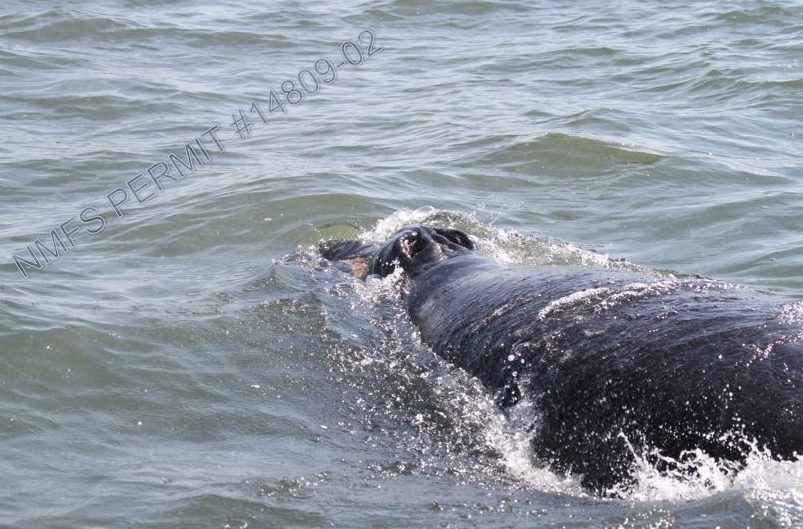 The lovely, precious and notorious tag crusher. How can anyone be mad at 6 tonnes of pure right whale love? Photo by Susan Parks.   
Julia Dombroski